Regular price
Issue 8: Unapologetically Ourselves
---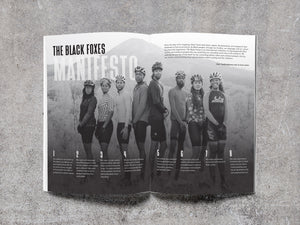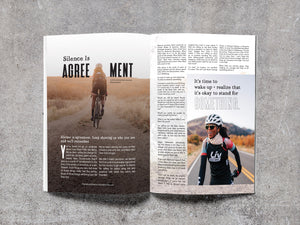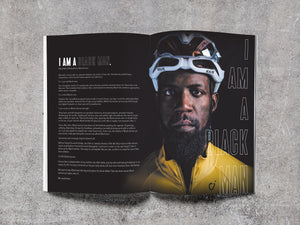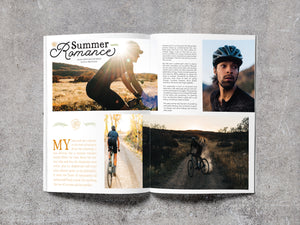 Regular price
Issue 8: Unapologetically Ourselves
---
"We control our own narratives." ~ @the_blackfoxes

The outdoor industry doesn't need more stories ABOUT Black, Brown, Indigenous people who love the outdoors... It needs more created BY them.
That's why for Issue 8 of Sisu Magazine, we teamed up with Christina Torres, the Editor of Cyclista Zine, and The Black Foxes, a team of Black cyclists and outdoorists, to share the experiences of cyclists who are unapologetically themselves.
There were no interviews, no opinion pieces by outsiders looking in. Each Black Fox wrote their own narrative, free of outside perspectives that have their way of shifting stories. Their powerful words speak for themselves.
What can you expect from this very special, limited edition?
:: A copy of Cyclista Zine
:: Seven unique stories from members of The Black Foxes
- The Bike Does Not Discriminate |
Alexa Everson
- Summer Romance |
Jalen Curtis Malone Bazile
- Silence Is An Agreement |
Ayesha McGowan
- I Am A Black Man |
William Loyd
- Plant-Based Diet |
Marton "Marty" Merritt
- Multi-Bean Kale Chili Recipe |
Shequaya Bailey
- Biking With Asthma |
Shanika "Nikki" Nicole
:: Stunning photography by Adam Andres Pawlikiewicz Mesa, courtesy of Liv Cycling
:: Handprinted and stitched cover with original artwork by Lauren Bello Okerman; printing and stitching by Mike & Sam
We'd like to thank Liv Cycling for helping to bring this issue to life.