Regular price
Sale price
$15.00
Issue 3: Revival
---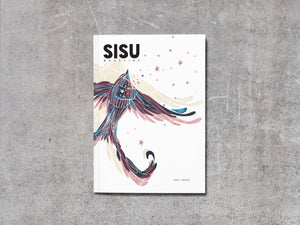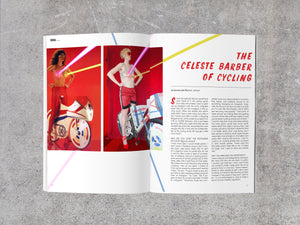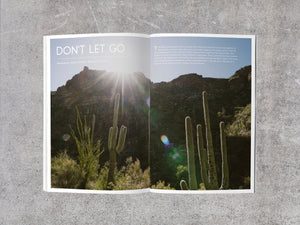 Regular price
Sale price
$15.00
Issue 3: Revival
---
Please note this listing is for the digital version of Issue 3; all print copies have sold out. After you place your order we will email you a link to download the digital version.
Inside this issue, we've curated stories about the people who are breathing new life into the outdoors. Their experiences in nature are ones of endurance, strength, spirituality, and revitalization. The existence of Sisu Magazine is also a revival of sorts—we're hoping to resurrect print into a tactile, analog experience that requires us to slow down and soak it all in.
Revive is the translation of chayah and means "to live" or "cause to live." It's the restoration to life (Genesis 45:27; Judges 15:19, etc.), of rebuilding (Nehemiah 4:2), of restoration to well-being (Psalms 85:6). We are revived when we spend time in nature. We become grounded, strengthened, and connected to something bigger than myself. Perhaps that's why "going to church" has taken on a new meaning on those Sunday mornings when we choose to worship and revel in the wonders of our natural world.
Issue 3: Revival was made possible by our friends and Merrell and Liv Cycling ❤️
Contributors include:
Learning a New Language featuring: Samantha Dwinnell Anya Tyson and Tennessee Jane Watson by Jennifer Gurecki
Ask Jenny Bruso: Questions and Answers About Life, The Outdoors, and Whatever by Jenny Bruso
An Indoor Girl on the Outdoors by Melanie Briggs
Nature Is a Woman's Place: How the Myth that Bears and Sharks are a Danger to Menstruating Women Spread by Margaret Seelie
Livin' La Vida Llama by Jennifer Gurecki
Mountain Biking 101, 201, + 301: Cause We All Gotta Start Somewhere by Lindsey Richter
Birds of A Feather by Christina Armetta
Doing the Mountain featuring: Kenya & Michelle Jackson-Saulters by Jennifer Gurecki
Don't Let Go: photo story by James Harnois
What's In Your Pack? by Kenya and Michelle Jackson-Saulters
The Pitch Yhi Creations by Yhi
Reduce, Reuse, Upcycle: Four Brands Giving Recycled Products New life by Erica Zazo  
Coming Full Circle featuring: Shandi Kano by Jennifer Gurecki
Poetry In Motion: Because by Chris Whalen
The Celeste Barber of Cycling: an Interview with @gravel_tryhard
Summer Camping Essentials by Madeline Kelty 
Who's In Charge? by Lynsey Dyer
Fight For You by Devan Bridson
making a comeback: The Latest Old Thing is New Again, Home Remedies on the Rise by Samantha Romanowski 
Summer Reading Roundup by Jill Sanford
WinterWonderGoddess: Holding Space for Community with Bridget Law by Tibby Plasse
Eat. Drink. + Be Merry: Blackberry Elderflower London Mule by Vanessa Barajas
That's What He Said: Sisu Magazine Salutes Men In Business by Andrew Pridgen