Regular price
Issue 9: Mountaintop
---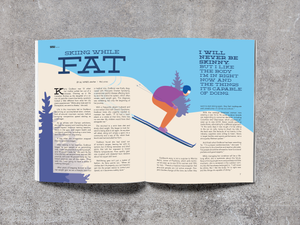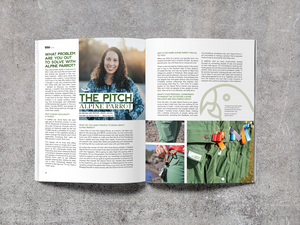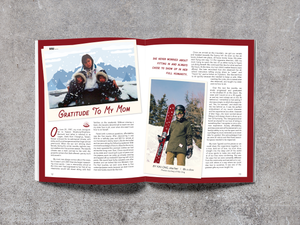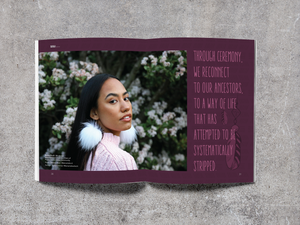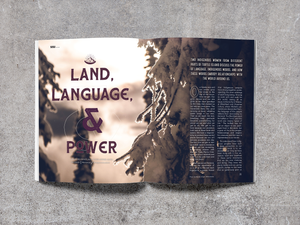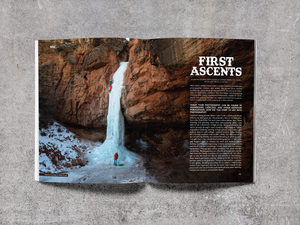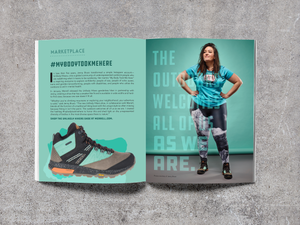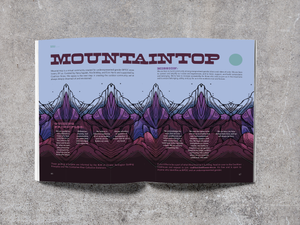 Regular price
Issue 9: Mountaintop
---
In this issue of Sisu, we explore our love of winter. From navigating the male-dominated sport of ice climbing , to skiing while fat, to the importance of mentorship, to preserving and using Indigenous names of the land, this issue is dedicated to all of the people who find joy when the days get shorter and colder.
Cover artwork by Brooklyn Bell. And inside you'll find...
- Skiing While Fat | Ali Wines
- The Pitch | An Interview with Raquel Vèlez, founder of Alpine Parrot
- Ask Jenny | Bad Feminist by Jenny Bruso
- Gratitude To My Mom | By Kiki Ong
- You Can't Be What You Can't See | By Claire Smallwood
- Our Ancestors' Wildest Dreams | A Collection of Portraits of Femme, Non-binary, and Trans Womxn Wearing Indigenous Art Made Throughout Turtle Island
- Land, Language, & Powder | By Micheli Oliver and Myia Antone
- Learning To Lead | By Elizabeth Sahagún
- First Ascents | An Interview with Nikki Smith by Hannah Spendlove
- Poetry In Motion | Snow Therapy by Jabari S. Jones
- Brand Roundup | Beyond Land Acknowledgements by Lace Lawrence
- The Swedes Know What You Needs | By Samantha Romanowski
- Pin Ups Book Review | A Search for Role Models in A White Man's World by Ali Wines
- Mountaintop Playlist | Tunes Dedicated to the Snow Curated By Kiki Ong
Eat, Drink, & Be Merry | Patacón Pisao By Vanessa Chavarriaga

- Mountaintop | By Hana Saydek
And photography by...

Demetria Buck
Dakota Casias
Vanessa Chavarriaga
Paige Claassen
Israel Dominguez
Jaylyn Gough
Kathryn Graham
Charlotte Harris
Leslie Hittmeier
Micheli Oliver
Janelle Paciencia
Sarah Pulcino
So Sinopoulos-Lloyd
Cal Smith
Nikki Smith
Ashleigh Thompson
Noah Warnock
Devin Whetstone
Emilia Wronski